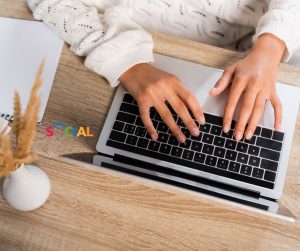 Using blogs and other social media can be very effective for getting more local business. Most people think of social networking as only a way to drive global traffic. However, it can be used very effectively for getting local business as well. Here are four tips to make it work:
#1) Target local keywords
This is fairly limited, because you can only targeted "area specific" keywords. However, it's worth doing if there are some good keywords.
#2) Use social media sites
Getting involved in social media sites like Facebook and Twitter is a great strategy to get more people to your blog. When used right, they can be very effective.
How do you use them correctly?
You have to get involved in the community and answer people's questions. People won't buy from you until they know that you are really interested in helping them. If they can tell that you only care about your wallet, they will avoid you.
Therefore, you want to get involved and answer people's questions without expecting anything in return. When you do this, you build up the trust factor. When people realize you really want to help them, they will then purchase your products.
Many just go to social media sites and start spamming them, leaving tons of links their site without contributing anything to the community. Therefore, if you can provide real value, you will make yourself stand out, and generate more business.
#3) Provide value
You want to use the social media sites to get people to come to your blog. Once you get people to your blog, you have to convert that traffic into sales.
This is where a lot of marketers mess up.
One of the main reasons bloggers fail to make money is they have boring posts. Instead of having every post be a blatant sales pitch, you want to contribute a lot of great free information.
#4) Tell a story
It' no secret that the more value you deliver, the more money you will make. However, you also want to deliver that value in an interesting and exciting way.
One of the best ways to do this is to tell a story. People are very interested in stories. So, if you make your marketing about your life, you will do much better. Using personality in marketing will really boost your results.
The bottom line is, using blogs and social media can be very effective for local advertising. Implement these four tips, and your profits will increase substantially.
For more information on Blogging check out our free E-book – Your Blogging Success Guide – It will provide you with everything you need to know to focus on using your authority to build your blog and keeping your followers attentive and interested in what you have to say.