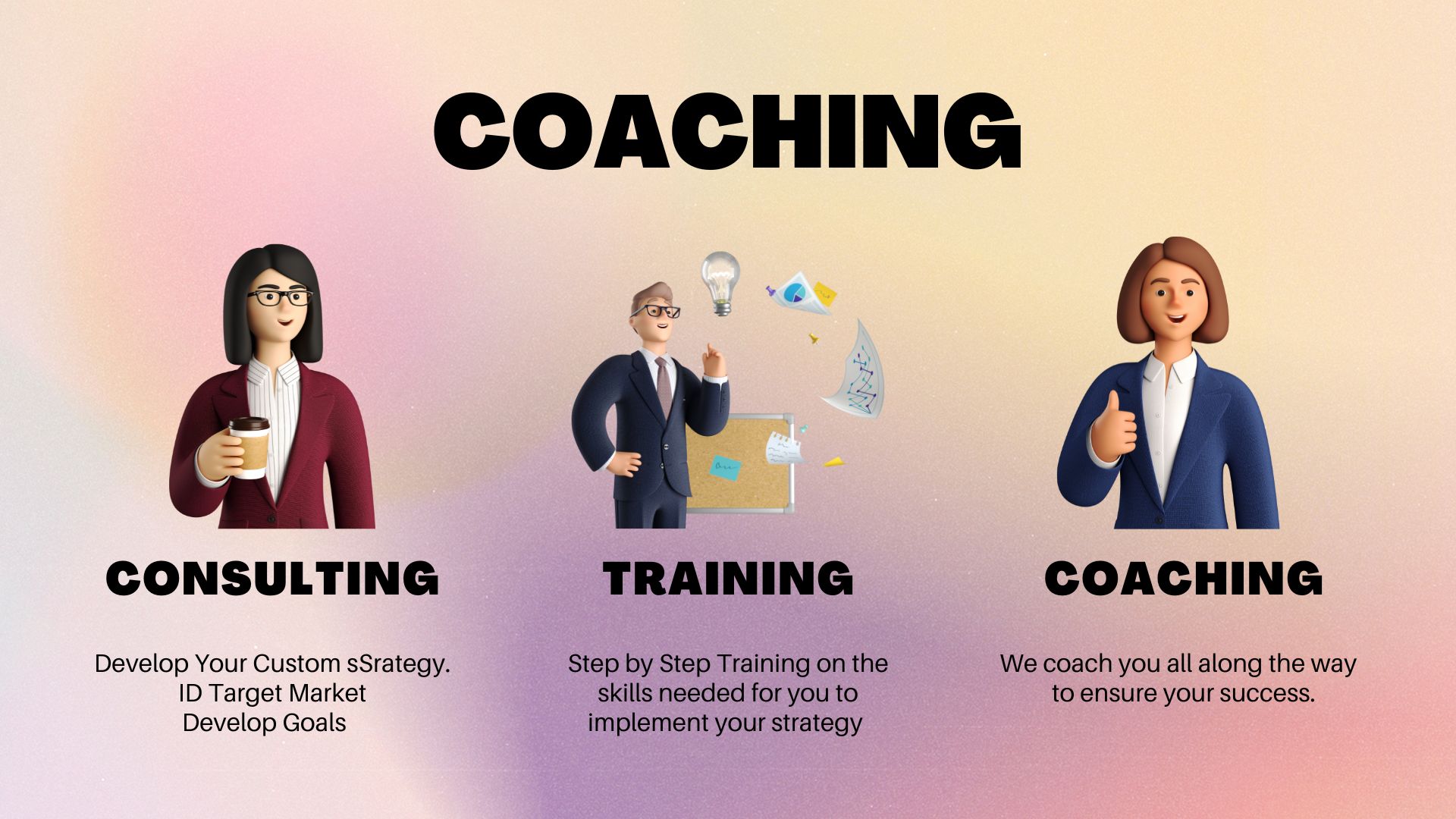 As a solo entrepreneur are you struggling to get the results you want from your marketing efforts?
Trying to do your own market can be challenging. What platforms do I use? How often should I be posting? Should I do a podcast? What about Facebook ads? It can be overwhelming.
We developed our coaching programs to help you achieve the level of success you are looking for.
In our programs, we work with you to develop a strategy for you first. We work on Identify your target market and develop your goals.
We then work with you so that you have the skills to implement your strategy and then coach you through the process to ensure your success.
Schedule your free consult today