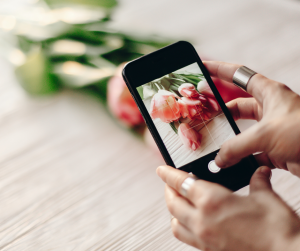 Hundreds of businesses and brands are successfully executing Instagram marketing campaigns. Starting off on Instagram is exciting, but it is vital to put together a strategy and figure out several things from your brand voice to your engagement strategies and much more. Here are 3 steps you can take if you want to be successful marketing your business on Instagram.
1 Growing Your Ideal Followers
Instagram has more than one billion consumers. At least 80% of users follow a business account or brand. So, get your business on Instagram to build your following and ultimately your customer list and profits. Below are some simple insights on how to increase your target market with Instagram.
Posting content consistency is vital for Instagram's algorithmic timeline. Simply put, the more often you post, the more likes and followers you get. Posting on a regular basis, along with daily engagement, can ensure that your posts are seen on your followers' timelines. Accounts that post one or more times a day get more likes and followers, compared to accounts that post infrequently.
Building brand and business awareness using influencers. With much research and testing, many expert Instagram agencies have found that utilizing influencers and micro influencers can significantly bolster your brand awareness to the general public.
When you create strong, viable relationships with influencers, your brand may build a stronger bond with the followers of your chosen influencers. People are more trusting of established, individual influencers rather than big brands and companies. Choose an influencer with a similar or complimentary target market. This is key for sustainability.
Be Authentic. Authenticity is key to unleashing your businesses full potential. Share behind-the-scenes candid moments related to your brand, products, and company. Creating compelling content is key but it goes together with genuine brand messaging.
Showing up in the suggested list of accounts can also help to gain your account exposure. You can do this by connecting with and following some of your competitors or brands that produce similar products as yours. Instagram's artificial intelligence can direct your account to the followers of those larger brands They will see your account listed under the bio of your competitors because you are in the same industry.
2 Promoting Your Products & Offers
Instagram contests are a fun and friendly way to get your audience involved and engaged in your business. Some companies and brands decide to giveaways products while others may run contests to giveaway an entire vacation. Whether you are raffling off a product or service, contests are a surefire way to bring attention to your brand.
First, establish the goal for your contest because this will determine how you execute the contest. Generally, contests are dynamic strategy to increase your following and expand your exposure on Instagram. There are different campaign contest goals you can set up depending on your business needs. Next focus on deciding the good or service you want to giveaway to the prize winners.
You could ask followers to like and share certain post to win, and they can repost them to for a chance at winning your contest. They can repost your content to their timelines directing more traffic to your own account. You could also use the contest criteria to "tag a friend in the comments" your current audience is focused on sharing your post with their peers. This creates a domino effect because their followers and friends will also feel compelled to enter the contest and do the same thing, and so on. This multiplies effort of getting your business discovered.
Hashtags and tagging could also be beneficial in a giveaway or contest. Choose a branded hashtag that aligns with the overall theme of your business or one that is specific to the product or service you are giving away. Ask your followers to use a branded hashtag and tag your account to be entered into your contest.
Overtime, it is a good practice to track the outcomes of your contests to gauge the involvement. Tracking progress shows how you can increase your followers and clicks to your account's Instagram page and even clicks to your website. From there you can compare between the types of contests and compare the products or services you choose to giveaway to determine which ones to perform the best, and which should be discontinued.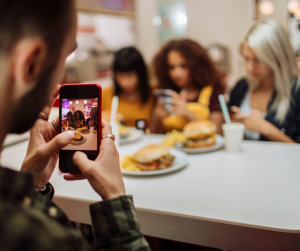 3 How to Engage Your Followers with Your Brand
In order to motivate your audience, you need to engage with them to keep them interested in your business, so you can compel them on to the next stage in your Instagram marketing funnel.
You do this by sharing content which tweaks and develops an interest in your business. For example, you can show the process of producing a popular product via your Instagram story. This is an effective strategy since people like to know how their favorite products are being made.
In addition to producing high quality pictures and videos, writing motivational Instagram captions is also a powerful tool.
There are tools for every part of your caption, from its hashtags to its texts.
Instant Caption is a helpful Instagram app. It lets you to write the best captions for your posts.
Don't miss Instagram stories which even is outpacing its rival, WeChat. The number of Instagram active users sharing Instagram stories reached 400 million in July 2018, a number which was just 250 million in July 2017.
Story Art is a powerful tool that can make your stories even more interesting.
Automation tools like Instamber bot make Instagram users aware of your business and products, providing services like following other users or sending them direct messages, and even encouraging them to visit your profile and follow your page if they find it interesting.
But in this stage, automation tools also let you to engage with your followers with such things as:
Liking their posts
Comment on them
Managing your own comments and respond to the most important ones.
Instagram Marketing Tip: Now social media is not just about presence, it is also about engaging and caring. Once your followers feel they are important to you, they will become more engaged with your brand.