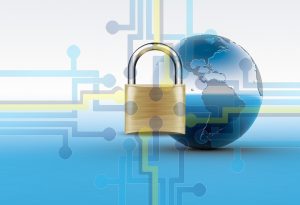 If the first thing you thought when you read the title of this post was "What is SSL?" That is not a good sign. If you're unaware, SSL means Secure Sockets Layer.  It is the trusted method to create a secure encrypted link between websites and internet browsers. Exactly why is SSL vital? It encrypts data as it travels between server and server until it reaches its destination. It is important because if the data is stolen on its trip from browser to the server, it can't be deciphered.  SSL is the clear industry standard to safeguard private information being exchanged between a server and a browser.  You may think "Does SSL really matter to my company?" The answer is that SSL is essential to your company's website in various ways. Here is why your site should shield information….
Impresses Google and Bing
Google understands that internet users want their information to leave safely and to arrive safely. Data security is such a significant issue to web surfers that Google has added a signal to its algorithm. Google's popular browser Chrome highlights any non-SSL websites as "non-secure" in red letters. By contrast, a closed padlock shows up for SSL enabled sites.  Secure and non-secure affect your SEO in two ways. The first way your SEO is affected is through a low search engine results page ranking (SERP) in Google because it is unsecured.  The next way it impacts your SEO is if the public realizes your company's website connection is not secure.  These potential hazards make using SSL a must regardless if your company is not especially worried about encrypting its connection with browsers.
Not only should your company switch to SSL as to ensure your site ranks well in Google searches, but it is also vital your company must use the right certificate. Google is constantly honing their SSL policy, so it is necessary to follow its updated recommendations.
Image Lasts
Remember Chrome will show your website as not being secure in its browser if you don't employ an SSL. When visitors to your company's site see it's not secure, two common responses occur.
They believe the website is unprofessional.
Or they believe the company is trying to mine their personal data.
The impression it has on a potential customer if your site does not use SSL is probably going to be negative. You can bet on having an increased bounce rate if visitors do not feel comfortable connecting to your site.
SSL Keeps Your Company Safe
The lack of  SSL on your site is just as bad as not having a firewall.  It can be expected with a certainty that bad guys (or girls) are out there who at this very moment are attempting to steal your data.  If they can intercept your data as sent from your server to a browser, or the opposite, the results could be disastrous. If you are engaging in the e-commerce world and don't use SSL, You could be putting credit card and bank account information at risk. The same applies if your company is in the medical field. Without SSL, patient information could be copied and used for nefarious purposes. By continuing to abstain SSL, your company is opening itself up to lawsuits from patients whose data was compromised. It is not an overstatement to say that a smaller to mid-sized companies could be put out of business over customer information being stolen.
So, if your company wants to keep operating then from a customer service and liability standpoint, it is best to use SSL. Be sure the certificate you use fits your company.  It won't take long to research, which will point you towards the right certificate.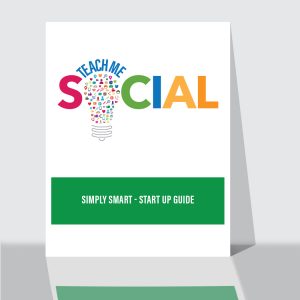 If you are looking for help with your social media marketing, check out our Simply Smart Guide for Start Ups.
Available now $10
It includes the following
Marketing Basics
Effective Social Media Practices
Daily and Weekly Checklist of tasks to help you stay on track
25 Content Ideas
How to evaluate your progress
Bonus: Branding Checklist
Bonus: Common Mistakes and How to Correct them