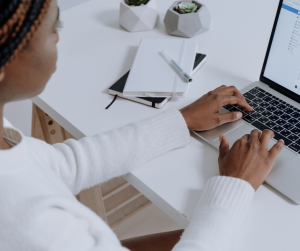 The Facebook ad creative refers to the advertisement as users see it in various digital spaces such as live streams, social media, websites, or apps.
The ad creative can be in the form of a video, image, gif, or any other format.
With this in mind, there are many different types of Facebook creatives, so throughout your campaign, you must test different such and determine which one works best!
Hint: Videos work really well.
The different Facebook ad creatives
With Facebook creative, you have the option between video and display.
The main display includes:
300×250
336×280
728×90
300×600
320×100
The display you choose will depend on the type of experience you want to provide through the ad.
Creative Fatigue
When customers see an ad many times, its effectiveness will drop.
This is when creative fatigue may occur.
The strange thing with the Facebook ad creative is that the better and more effective they are, the more one needs to work.
This is because more successful ads burn out faster as ad spending increases.
What this also means is that to achieve the same level of results, marketers need to work even harder. (Yes, the law of diminishing returns applies here too…)
There is also the problem of breaking through the barriers of your creative comfort zone.
Many teams often get caught up with sticking to the same strategies because after all these have proven to work in the past.
This can cause the creative to get a bit boring.
How to get over the creative comfort zone
To get out of the creative comfort zone, you can try regular ad campaign analysis. Then, conduct a competitive analysis to find out how the ads are performing.
Facebook Ad Library is a great tool to help you with this.
Not only is this a great way to become more data-driven, but it will also help you come up with new ideas.
You can also hold competitions between different in-house teams or between an in-house and outhouse team.
The different teams can then compare performances.
The only downside is that it has to take a longer duration (i.e more than a month for any data to be reliable.). Anything less and often, the data will fail.
Finally, you can also try outsourcing. This lets you gain access to world-class marketers.
Tips for creating the perfect ad creative
So with the importance of your ad creative in mind, let's have a look at some actionable tips you can utilize in order to craft your perfect ad creative!
Note, however, that just because it looks good in your eyes and you like it doesn't necessarily mean it will be effective.
1.          Start with a quality image
Now, keep in mind that even while you may have the best ad copy around, this is not the first thing that customers will see.
The first thing they will see is the ad image.
It takes a fraction of a second for our brains to process information from an image, but it takes far longer to read and interpret a text.
This is why, creating a catchy image for your ad matters.
Here's a pro-tip: The kid part of our brains LOVES animated things and can grasp them very easily. Try those!
2.          Placing the ad
With Facebook, you have the option of placing the ad in front of the desktop news feed, the right-hand column, and the mobile news feed.
Placing the creative or ad in the wrong place can impact the performance of your ad.
It is a matter of finding out how your audience will respond and the best place to show the ad to them.
And this is best done by… You guessed it – Testing!
Data knows.
3.          Limit the words
When it comes to the words around the image, keep it limited. People would rather focus on the image instead of the copy (the text for the image).
That said, when it comes to the headline, for instance, ensure it states the benefits of the product.
Final Word
One of the best ways to create brand awareness, gain a decent following, and generate leads is via Facebook ads.
This is why it is essential to test your ad creative and invest in creating the best Facebook ads that appeal to your target audience.
Think of your Facebook ad creative as the first part of your marketing funnel that will make it more or less likely for someone to land on your sales page.
The Facebook ad is your first sales pitch – It shouldn't reveal all your cards at once, but just show that you have aces up your sleeves that are up for grabs.
In part 3 of this article series, you will learn about something a bit more specific regarding your advertisement (and, in fact, something even more important) – Targeting the right audience!
If you missed it, here is Part 1 
Read other articles to help you with your business and marketing on our other Business Blog