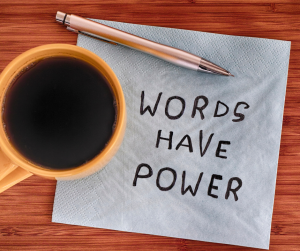 The power of words is immense and undeniable. Words can influence thoughts, emotions, and actions, and they have the ability to shape our perceptions and understanding of the world around us. A well-written social media post can grab the reader's attention, build trust, and overcome objections. It can also evoke emotions and create a sense of urgency that motivates the reader to act. The success of you social media copy depends on several factors, including the target audience, the value proposition, and the overall tone and style of the copy. When writing copy for your social media, newsletters, blogs or landing pages you will want to avoid these common mistakes.
10 Common Mistakes to Avoid in Your Copywriting:
Using the Passive Voice. Language has a subtle effect on the reader so the details are important. Avoid using the passive voice in your copy as it can sound odd and disconnected. The active voice has more energy.
Stiff and Formal Writing. You've always been told that you need to make your writing grammatically perfect and follow the rules. But with copywriting, this isn't necessarily the case. The worst thing you can do is create copy that's stiff and formal. This will bore the reader. Instead, write in a conversational tone as if you're speaking to a good friend.
Talking about Yourself. People are reading your sales copy because they are looking for ways to solve their own problems. Talk about your story only if it directly relates to the solution you are offering. Otherwise, keep focused on the reader and how you can help them.
Writing for Everybody. Don't try to write copy that will appeal to everybody. This is just not possible! You know your audience and the problems they face so make sure you write directly to them.
Using the Wrong Tone. When researching your target audience, pay attention to the tone of voice and the words they use. This should help you to speak their "language."
Writing for Google. Don't try to stuff as many keywords in as possible for the benefit of the search engines. Algorithms have changed and the best tactic is to write for people. Use some keywords where appropriate, such as in the title and naturally through the text.
Getting Too Clever. You may come up with a clever headline, but it's clarity that's important. If there's a chance your audience might not understand the joke, don't use it. Your headline should entice interest and tell people why they should read on.
Being Inauthentic. People respond to authenticity. They're bombarded with phony-sounding marketing all day long. Be yourself and show you can relate to them.
Using Multiple Calls to Action. Don't use multiple calls to action in the same piece of copy. Decide on one simple action you want the reader to take and then place this CTA throughout your copy at key points.
Falling in Love with Your Work. Don't fall in love with your copywriting! There's only one measure of success – whether it motivates the audience to buy or not. Don't get too attached to your own ideas so that you can remain flexible.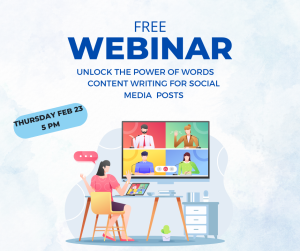 Want to learn more about how you can improve your copywriting?
Want to write copy that sells for your social media? 
Take our FREE webinar 
Unlock the Power of Words with Our Free Content Writing Webinar!
Thurs Feb 23 5 pm on Zoom.
Learn the skills you need to write content that converts.
It starts with finding your voice.
This webinar is geared for social media posts. Sign up today.
Head over here: https://subscribepage.io/UhvkKj