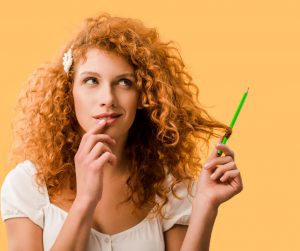 The best way to make sure you have Instagram content that resonates with your audience is to consistently post relevant content and plan it out. Some small businesses decide to hire a social media manager or social media planners that are already skilled in these areas. These specialists are creative and have experience in creating words and imagery for brands to generate leads and sales. If you are not in the position to hire a social media planner just yet, you can give it a go yourself. It may take some experimenting to learn what captions and posts work best for your audience, but it is totally achievable.
Pick a theme based on your business or industry and create a brand guide that includes your company's logo, colors and fonts.  Creating unique branding can ensure that whenever your content is seen, people know just by viewing a post that it belongs to your company or brand. It's wise to learn and implement Canva, a simplified graphic design tool as it will come in handy to create visually engaging images and graphics.
The best way to optimize your Instagram feed and plan what to post is to consider a website that schedules your content out over time. Whether it's two weeks or one month in advance, have an editorial calendar can be really beneficial and reduce the time spent to create posts.
There are thousands of social media management tools and schedulers for Instagram on the market so deciding which one works best is all up to you. You may decide to start with one platform and then change direction based on new needs and that is perfectly okay. Platforms such as Buffer, Hootsuite, Plann, and Later are some of the more popular options on the market today. These apps will help you visually layout your content and help generate ideas of clever things for you to post. What to post:
The type of business you have will dictate what you post. Research the competition and likeminded businesses to see what they're posting and the hashtags that they are using to drive engagement. Use this as inspiration for what your content should like. What other businesses are in your industry or niche that are performing very well on Instagram?
If you are selling products, you could create quick 30 second tutorials on how to use them. If you are offering a service, you could create quotes and statistics about your industry to inform your audience of trends and current best practices. Memes are also pretty popular and if you find some popular ones that are already created that takes the duty of content creation out of your hands.
Videos are pretty popular on Instagram ad well. Utilizing Instagram TV could give you a significant advantage as they are always on the Explore Feed of Instagram. Instagram is a fantastic way to connect with your audience and create expertise-like credibility with them.
Another great content idea is to create behind the scenes videos of your business such as product creation or a in depth look at your storefront, factory or wherever your place of business is. Show your audience how ideas come to fruition and you will gain their trust.
Whenever you are running promotions, sales or deals notify your audience by creating posts whether it's a video or an image.
Using your existing customer's social media to showcase testimonials is also a great idea. Do you have repeat customers who are loyal to your brand that use Instagram? If they are not already posting about you, you should reach out to them and ask them to if they are satisfied with your business. This brings us to our next point which is influencers.
Many businesses are turning to creative agencies who hire influencers and micro-influencers that are already using similar products or services and pay them to push and advocate for your brand. The word "influencer" includes a wide range of socially informed experts. Skincare, beauty, "foodies" and tech influencers, among others, will help businesses to accomplish what can be challenging demographics. According to Buffer.com, recent studies show that 70 per cent of millennial consumers are influenced by their peer's recommendations for purchasing decisions on brands.
You could curate a press package and send it to influencers so that they can try out your product and give a review. User generated content enables advertisers to share this information through their social media accounts in order to build social proof and gain trust.
User generated content is bringing real customers into the fold. This will increase your credibility score, while consumers will be delighted to see their content shared or retweeted. Leveraging influencers and micro influencers and featuring them on your feed and stories with product placement or services can help to create authenticity and bridge the gap between your brand and a larger and steady audience.
Get more information on how social media can help you grow your business…