Instagram is a powerful social media platform with over a billion active users every month. With a community like that, there is no doubt that your audience is there. Surprisingly, the users are almost evenly divided between men and women, most of whom are between 18 and 34. However, there are also over 18.3 million users who are over 65 years of age. So, if you want to use Instagram for your business, here is how to get started.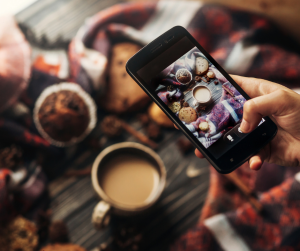 Know Your Audience – Before you even start, you need to truly understand who your audience is so that you can ensure your profile is attractive to them, and that the content you share is relevant.
Set Up Your Account Right – Use a business version of an Instagram account to unlock all the special business features. You want to be upfront and honest about yourself from day one, whether you're a company or an individual who wants to earn money marketing on Instagram.
Learn about Hashtags – On social media, hashtags are used to help organize and categorize information. It helps your audience find you if they search using the keywords you put in the hashtag. Plus, you can use the hashtag to involve your audience too.
Post Relevant Content Often – Don't leave your account bare. Post relevant information and content regularly. Use software like Hootsuite.com to help you automate repetitive and informational posts to your accounts.
Ensure Content Is Visually Beautiful – Instagram is known for the amazing images shared. The members of the platform take the image very seriously and work hard to create images that are gorgeous.
Don't Forget Your CTA – Use your action buttons to add a call-to-action button to your profile. Plus, for about every third or fourth informational post you'll want to add a verbal call to action to download your freebie via your profile and so forth.
Focus on Sharing Your Story – Remember that the reason there is such a thing as "Instagram stories" is because they want you to share a story. People love feeling as if they're learning a little more over time about you and your business.
Work with Influencers – You can catch your channel on fire by involving other people who provide information to the same audience demographic that you do, but who are not your direct competitors. By engaging the services of several influencers to create buzz, you can speed up the process.
Have Fun and Be Yourself – One of the most important elements on Instagram, even though at first glance it sometimes doesn't seem to be so, is transparency, honesty and being authentic.
Using Instagram for your business is really a no-brainer today. Whether you're a small business or a big business, you can find your audience on Instagram and attract them to follow you if you post the information that your audience wants to consume.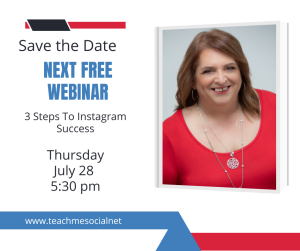 If you would like to receive email tips, resources, free webinars and more sign up for our newsletter – Simply Smart Marketing