Doing your own marketing? It is easier than you think.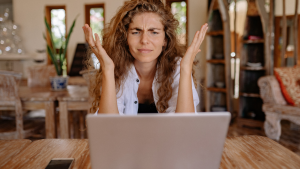 Do you struggle with trying to do your own social media marketing?
Does this leave you frustrated and scrambling to post something… anything???
There are some things you can do that will make doing your marketing easier…
I find that when I set aside time once a week to plan out what I want to post,
I am not scrambling, and it leaves me time to service my clients.
There are other things you can do which I will share with you at my free webinar.
This is an interactive webinar where we will be giving actionable steps and ideas that will make your marketing easier and more effective.
Thursday Feb 17 5:30 pm on Zoom
Register today at https://bit.ly/35vrGrV
Then you will receive the link to the webinar.
I have a Free bonus gift of content ideas for all who attend.